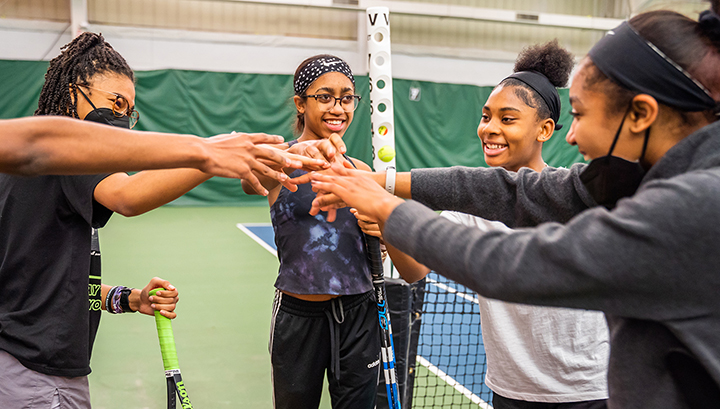 Expanding Opportunities for Youth with the Greater Detroit Tennis Alliance
Michele Hurst Burton, Executive Director at USTA Southeast Michigan Tennis Association (SEMTA), came to her current role from banking and nonprofit management. She brought with her a deep appreciation of the impact of collaboration amongst organizations. In 2018 she worked to bring entities providing tennis programming across Detroit together under the umbrella of the Greater Detroit Tennis Alliance (GDTA), with a goal to expand opportunities for youth to learn and play tennis. The GDTA includes five additional teaching partners: Motor City Tennis Club, People for Palmer Park, Stoepel Park Tennis Academy, Clark Park Coalition, and Flat Out Tennis. They received a grant from the Ralph C. Wilson, Jr. Legacy Funds to help address each organization's capacity or programming needs and ultimately change the dynamics of their programs.
People for Palmer Park Tennis Academy has grown from serving 30 kids the summer it was founded 11 years ago to serving 200 kids in the summer of 2021. For Coach Leonora King, the grant support has a ripple effect on the program. Coaches are now paid through GDTA, which has opened up resources for increased programming. They have been able to serve more kids, acquire better equipment and continue to keep costs low and accessible for participants.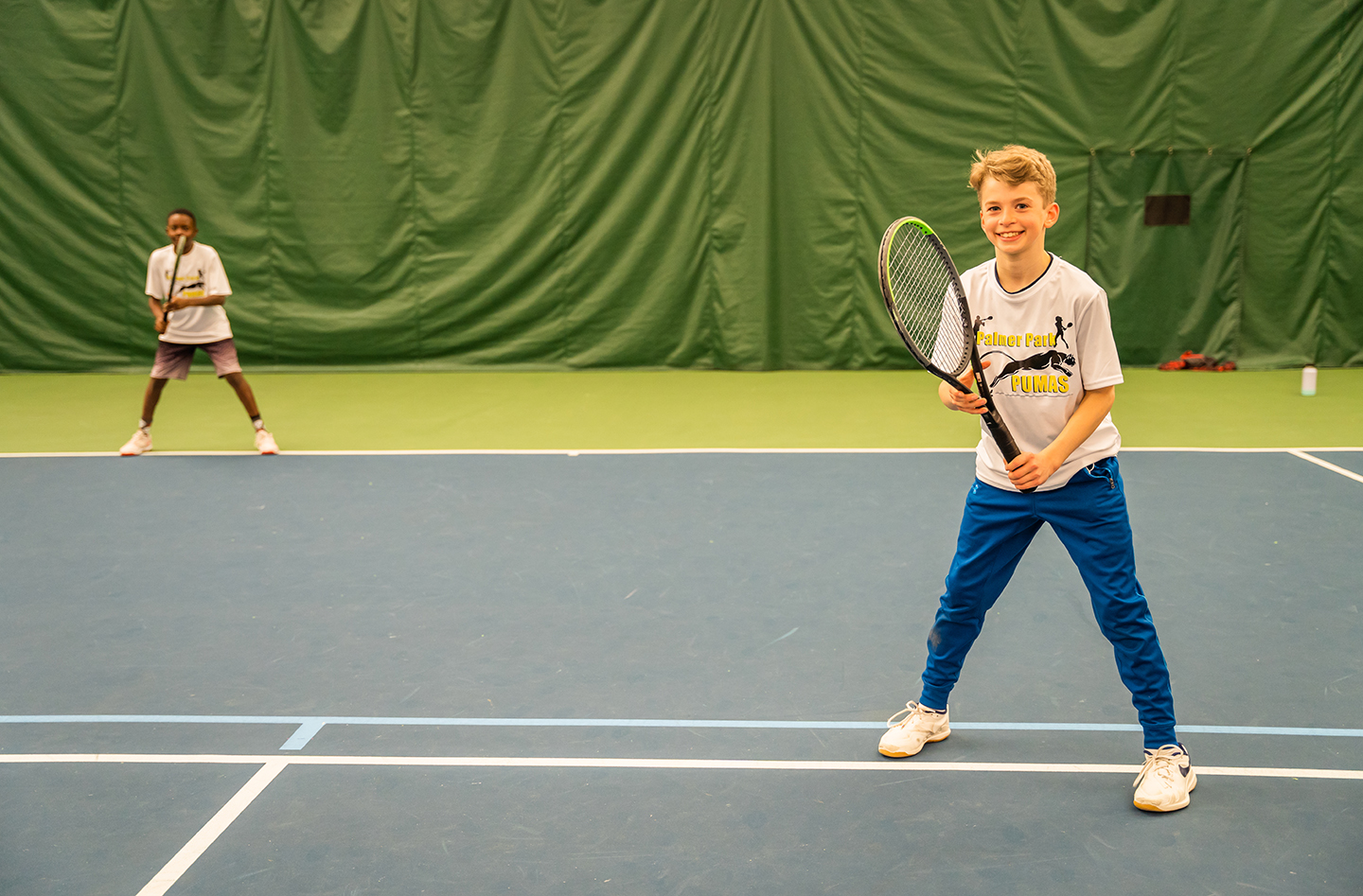 Motor City Tennis Club, which is led by Coach Burrell Shields, has used grant funds to train instructors to teach tennis in Detroit Public Schools Community District elementary and middle schools. As a result of budget cuts, schools stopped offering tennis, and students could not benefit from the social, educational, and health impacts of playing. Now students can participate in programs during and after school and are also connected to summer tennis camps and programs.
As tennis players, Michele, Leonora, and Burrell are passionate about the benefits of playing. Inspired by Billie Jean King, Leonora began playing tennis at age 15 on the tennis courts at Palmer Park and has played ever since. She received a college scholarship to play for Western Michigan University. "I love the sport. It was all mine, and it wasn't until I started the [Palmer Park Tennis Academy] program that I learned that sharing with these kids is the biggest reward ever."
Leonora loves to see how playing tennis helps kids build their confidence and develop a sense of pride and ownership in their capabilities. Kids who play team and tournament tennis are incredibly proud of their identity as tennis players. One player, 11-year-old Harmonie, was initially hesitant when she began playing at the Palmer Park Tennis Academy. As her confidence grew, Leonora said, "she became more personable and outgoing in relationships with me, other coaches and other kids."
Michele describes tennis as a sport for life: "It has taught me patience and tenacity and given me friendships that have lasted 30 years. And now it's a career." Yet, tennis is a sport that is often not accessible to kids of diverse backgrounds. Michele believes that it is important for kids to see people who look like them and who have had similar experiences as they want to have. She shared an example of a young Black man whose parents were disappointed in how he was received and treated at a predominantly white program in the metro Detroit area. "Your future performance is based on your foundation and your self-esteem," explains Michele. Building confidence and good sportsmanship are as critical as learning the technical skills of the game. At Palmer Park Tennis Academy, the young man has felt welcomed and is growing on and off the courts. In her role at USTA, Michele is committed to promoting tennis across diverse communities and dedicating resources to organizations that serve all ages, from young kids to older adults.
Burrell echoes the lifelong impact tennis can have on kids. "Tennis is a vehicle for kids to pursue other opportunities. Our programs impart not only physical skills but help develop life skills." Kids who have participated in his program have gone on to pursue higher education and have successful careers as professionals and business owners. He sees tennis as a pathway for kids to access higher education. 20,000 tennis scholarships go unanswered every year by American players. Community programs like the ones that GDTA members lead help young people gain the exposure and skills to apply for these scholarship opportunities.
In March 2022, the USTA hosted the Junior Team Tennis District Championship at Deer Lake Athletic Club in Clarkston. Matches were played between JTT teams who won their district flights during the Fall 2021 and Winter 2022 season. Burrell and Leonora both had teams competing in the championship. At the event, players shared the impact tennis has had on them and their ambitions for the future.
Meet Addison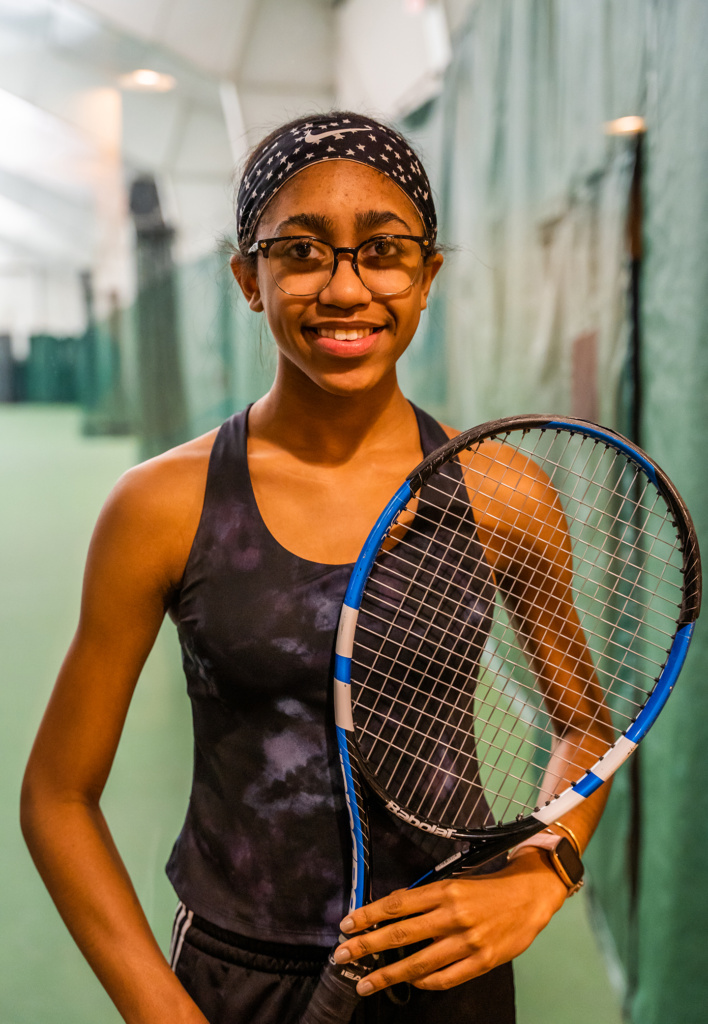 "Tennis has taught me not to get stressed out over small things and to focus more."
---
Meet Harmonie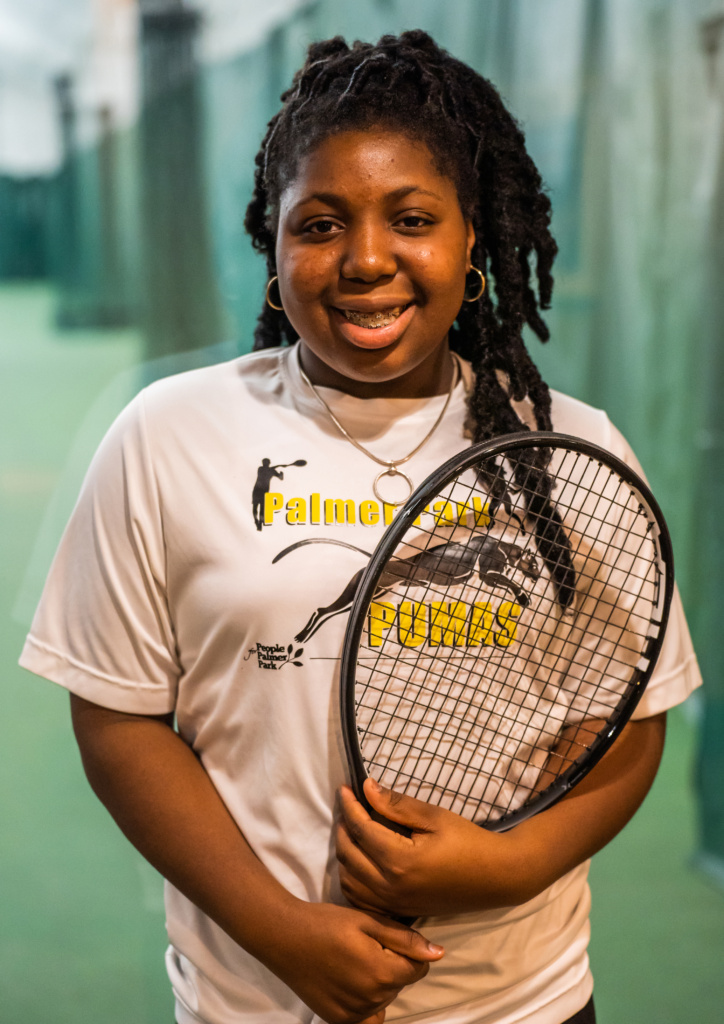 "I want to go professional, I have really good coaches – one of my coaches is a retired professional, one of them coaches at Cranbrook, and Coach Lee, she's just the best coach ever.
---
At the Community Foundation for Southeast Michigan and Project Play, we strive to lift up the impactful work of our grantees who are creating positive permanent change in people's lives throughout southeast Michigan. This post is part of a series of profiles about our youth sports grantees.
Project Play: Southeast Michigan is driven and funded by the Ralph C. Wilson, Jr. Foundation's Youth Sports & Recreation focus area in partnership with the Community Foundation for Southeast Michigan and the Aspen Institute Sports & Society Program.