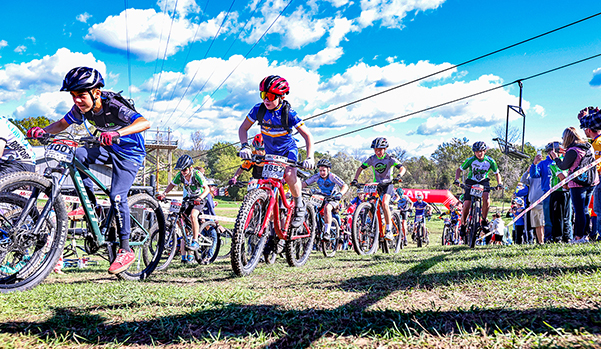 Learning On the Trail with Michigan Scholastic Cycling Association
Mountain biking teaches kids life lessons. Biking trails are purpose-built with obstacles like rocks, roots, sharp turns, and steep inclines for kids to face and overcome. The choose your own adventure model that mountain biking offers encourages kids to set their own goals and compete against themselves. A kid could opt to take an easier route one time and then try a more challenging one the next time. As kids grow in age and skill, they can continue to challenge themselves to go faster and tackle obstacles with greater agility. "Kids are practicing three days a week, building friendships, endurance, strength, and growing both an adventurous and competitive spirit," says Sean Warren, the Executive Director and Race Director of Michigan Scholastic Cycling Association (MISCA).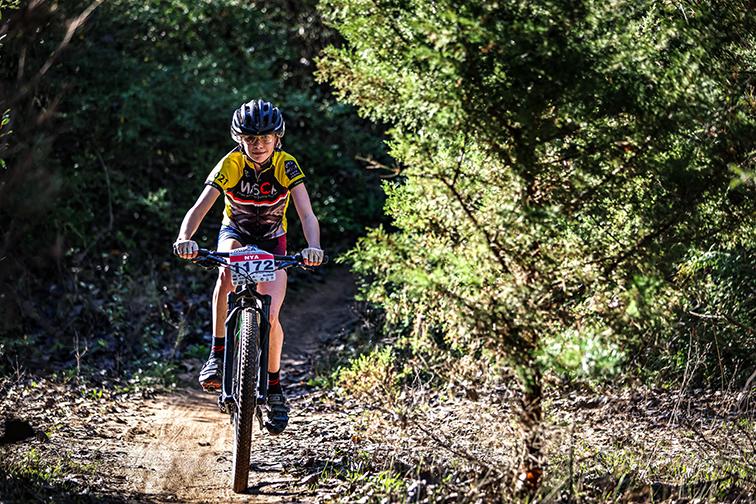 MISCA supports K-12 youth mountain biking clubs across the state. To date, they have helped develop 15, of which 12 are located in Southeast Michigan. Southeast Michigan boasts twenty mountain biking trails that they practice and race on. "While a lot of racing sports are adult-focused with a youth category, MISCA is 100% youth-focused," notes Sean. That means the race trails are designed to match the skill levels of the young participants.
MISCA provides coaching curriculum and guidance and works directly with coaches to offer training and certification for clubs. The mountain biking clubs usually form at community organizations and then transition to school-based teams once there is a concentration of kids from one school. MISCA also produces a mountain bike race series and offers skills camps and clinics. Sean is proud of how the organization has grown from serving 100 kids in 2012 when he first joined to now engaging 1,100 kids and nearly 500 coaches.
Girls make up a quarter of MISCA club riders. While girls and boys of the same age groups do the same courses, they do not compete against each other. MISCA recently initiated a girls' adventure ride program: BRAVE (Bold, Resilient, Adventurous, Vibrant, Empowered), to establish a female-focused community. They involve female coaches in the program who offer mentorship and set an example. The girls' program has a special focus on fostering positive social interactions and growing community amongst the girls, and developing mountain biking skills.
The impact of MISCA's work is evident in this testimonial from eighth-grader Charlotte R:
Support from the Ralph C. Wilson Jr Foundation Legacy Funds and Project Play Southeast Michigan allowed MISCA to invest in a new trailer, a critical logistical tool for implementing their race series. During the mountain biking season, MISCA sets up for races at different trails each weekend from late spring to late fall.
"We have to be super organized to have a safe event," Sean says. The trailer has equipment, including arches to mark the start and finish, stakes to guide youth onto and off the start and finish, and snow fencing to block off the trail about the length of two soccer fields. Staff and volunteers can walk into the organized trailer and get right to work setting up and hosting the event.
The grant funds also enabled MISCA to purchase its own race timing equipment. They had been working with a third party to time races at a substantial annual cost. Having their own equipment has allowed MISCA to begin hosting races on both Saturday and Sunday, and in 2021 there were about 750 participants per weekend, a huge jump from previous years even when accounting for social distancing measures during the Covid-19 pandemic.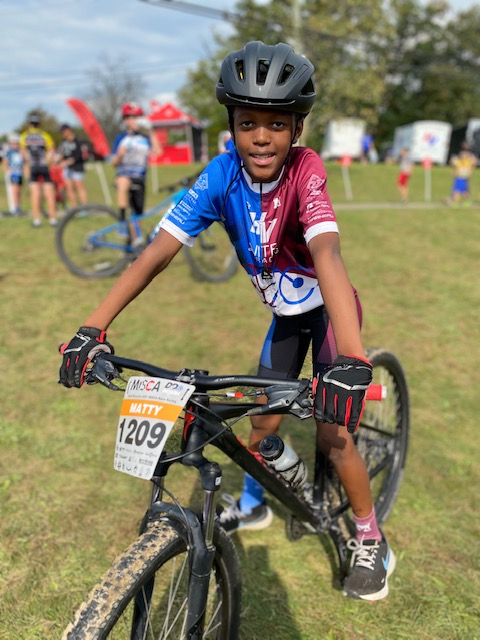 Racing is just one aspect of mountain biking. For most participants, it is more about the fun of participating and being in a community with others who are passionate about the sport than about winning. Typically, riders all cheer for each other and check in on anyone who stops or gets stuck. A recent incident led to MISCA changing one of its rules to support good sportsmanship. When a lower elementary rider dropped his chain on a hill which caused him to fall, three upper elementary girls from a different team who had already finished their race went to help him. They calmed him down and got an adult to help. The incident was such a great example of the good sportsmanship and camaraderie that participants learn, which prompted MSICA to change its race rules. Previously, only adults were allowed to help riders during a race, but now non-varsity riders are allowed outside help from anyone – including fellow riders.
As a responsive youth-centered organization, MISCA will continue to grow and adapt its programming to better serve youth in Southeast Michigan and across the state.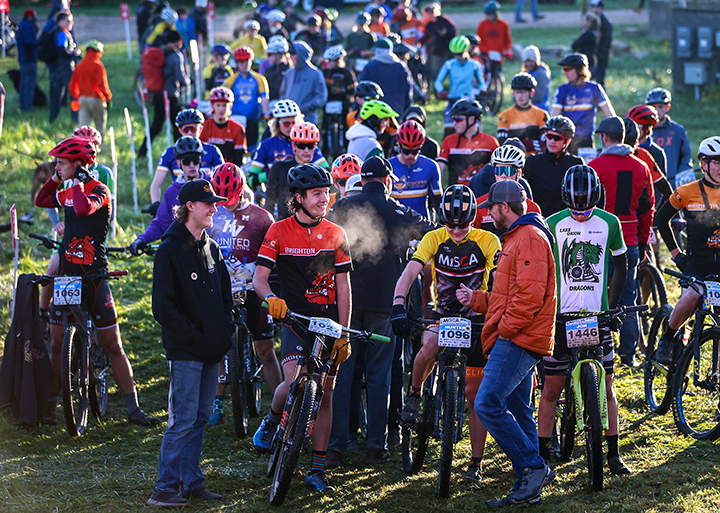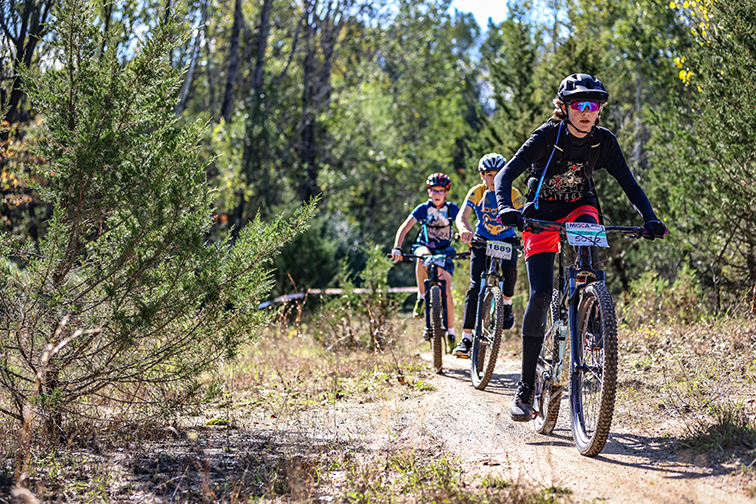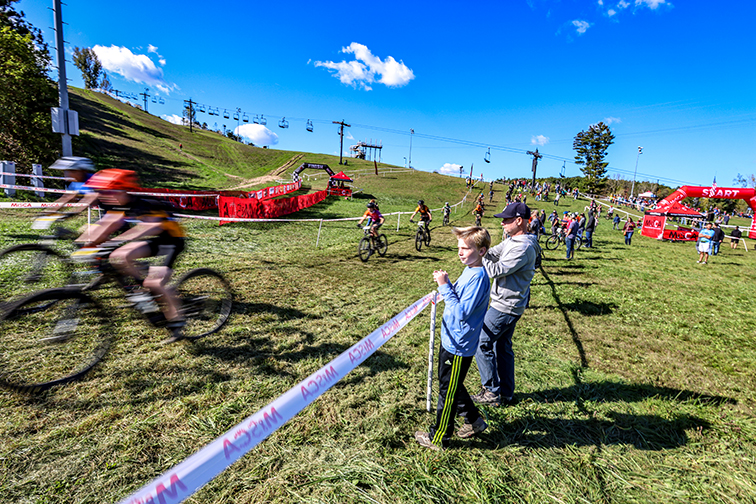 At the Community Foundation for Southeast Michigan and Project Play, we strive to lift up the impactful work of our grantees who are creating positive permanent change in people's lives throughout southeast Michigan. This post is part of a series of profiles about our youth sports grantees.
Project Play: Southeast Michigan is driven and funded by the Ralph C. Wilson, Jr. Foundation's Youth Sports & Recreation focus area in partnership with the Community Foundation for Southeast Michigan and the Aspen Institute Sports & Society Program.