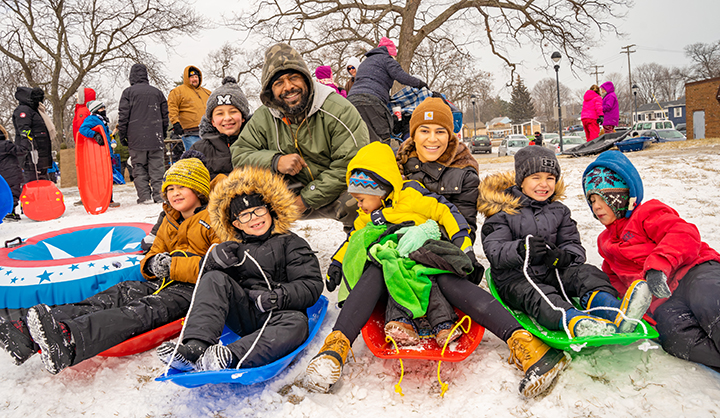 Providing Everyone Opportunities to Play with City of Port Huron Parks & Recreation
In southeast Michigan, a family's household income usually determines their kids' access to sports and recreation facilities and opportunities. Kids that live in Dulhut Village, Port Huron's largest low-income housing community, have few places to play within walking distance and limited transportation access. COVID related measures have further restricted their options.
Port Huron's Parks & Recreation department recognized the challenging circumstances low income families in the city face and decided to do something about it. They are one of fifteen SportPort partners in southeast Michigan. With support from Project Play Southeast Michigan, they acquire and lend out sporting equipment and other recreational games for free to kids and adults. While Port Huron's Palmer Park Recreation Center is typically where families come to borrow equipment, the Parks & Recreation department set up a mobile unit to take equipment directly to the kids in Dulhut Village.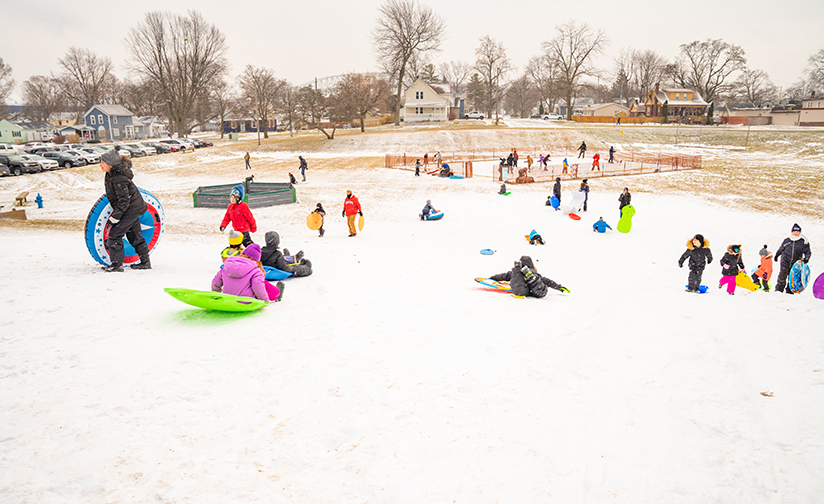 According to Emily May, Recreation Coordinator for the department, the response has been positive. "We would pull up in our van, and they would run out to play. Kids talked about practicing so they could try out for a team or compete with friends. When we came back the following week, they would tell us what they learned."
One particular kid left a lasting impression on Emily. "CJ was just the cutest guy. He always made sure that if he borrowed a basketball the week before, he had it the next week to return. He wanted to practice to try out for a team, and he wanted to play with his older brother." CJ's mom expressed how grateful she was that the city was bringing equipment to them because she did not have the means to get to the park to borrow equipment. She shared that it made CJ's day when Parks & Recreation came out.
Many Port Huron residents have misconceptions about the city department. "People think we are just the ones who mow the grass or fix equipment, but we are also invested and involved in our community." Emily describes SportPort as just one of Port Huron Parks & Recreation's many program offerings. The department provides classes and/or organizes teams in basketball, volleyball, beach volleyball, archery, soccer, rugby, and other less common sports. They also offer art and theater classes and a summer day camp with creative exploration and outdoor activities. And since Port Huron is located on the water, swimming is a critical offering to ensure kids stay safe while playing.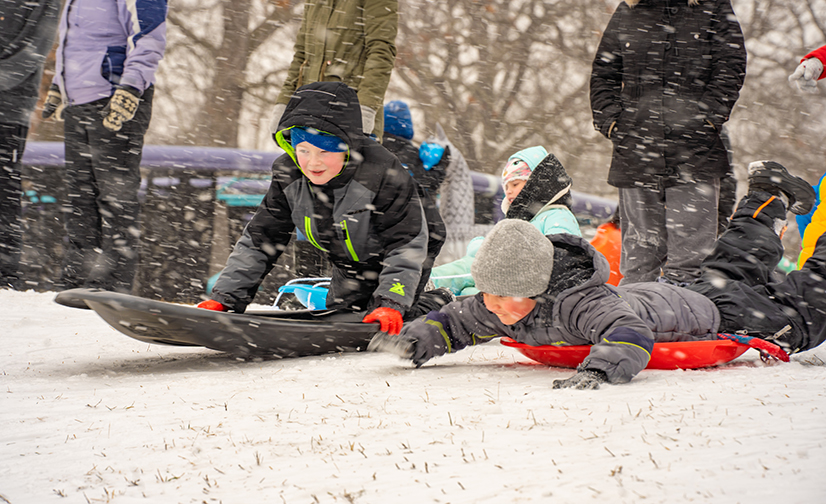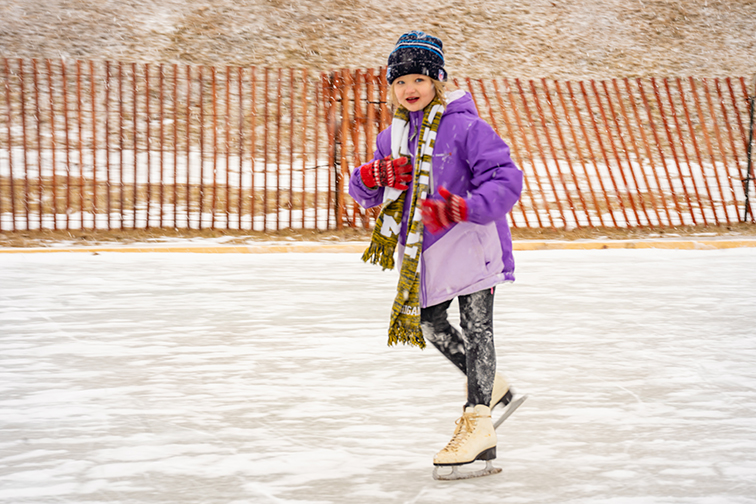 As a Port Huron native, Emily has built connections with kids and families in the community through the Parks and Recreation Department, where she learned how to swim as a kid, worked as a seasonal lifeguard during high school, and as a sports coordinator during college. In her current role as a recreation coordinator, she has also found an inspiring and supportive community within the Parks and Recreation Department. Emily describes Parks & Recreation director Nancy Winzer as a trailblazer in the community. "She has started so many programs, whether a volunteer program or a Disney grant to build a tike track for kids to learn how to ride…she has some kind of magic power." Emily fondly recalls the pep talk Nancy gave her and the other lifeguards on their first day, wishing them good luck and encouraging them to show the community what they are all about.
Emily has learned about the power of collaboration too. "I have always been a more independent person. I want to do everything myself, and I want it to be done my way, and that is how I thought I could come into this. It took me about a week to realize that I was wrong — that I needed support, the team, and my supervisors and co-workers. Working together as one fluid machine has helped our community more than anything that I could have done on my own."
As a testament to what can be achieved by working together to benefit the community, Parks & Recreation hosted their first-ever SledFest in late January. The event included sledding and sledding competitions, hot cocoa and s'mores, and ice skating.
---
At the Community Foundation for Southeast Michigan and Project Play, we strive to lift up the impactful work of our grantees who are creating positive permanent change in people's lives throughout southeast Michigan. This post is part of a series of profiles about our youth sports grantees.
Project Play: Southeast Michigan is driven and funded by the Ralph C. Wilson, Jr. Foundation's Youth Sports & Recreation focus area in partnership with the Community Foundation for Southeast Michigan and the Aspen Institute Sports & Society Program.